︎
R
O
O
M
ROOM atelier d'architecture
was established in early 2020 by Emmanuelle Raoul-Duval (1984).
It is an architectural practice conceived of in Los Angeles and based in Paris.

With strong ties and experiences in both Los Angeles and Paris, ROOM aspires to continues building its transcontinental body of knowledge and practice. It looks to the vast array of territories and landscapes that these cities evoke, and searches for an equally plural response.
As an architectural practice, which at base is about producing space and making room, ROOM projects the built object in a variety of formats - be that a booklet or a building.

The primary material of ROOM's practice is the project, and it begins with the territory. Each project has its own history, forms of representation, and ambitions, but the main motivation is to materialize links with its context and real environment.
Otherwise said, ROOM is less interested in taking position on "what Architecture is" but rather building a scenario that responds to an actual context – landscapes, people, situations. It means entering into a dialog that is different for each project, based on a close reading of history and pre-existing conditions.

ROOM takes an editorial approach to architecture.
It thinks with the "version" rather than the original – that is, vocabulary comes with the conversion and transformation of what already exists. It searches for a methodology that is both fed by the territory itself and ROOM's material excess. These materials might not fit under the category of built objects but nonetheless contribute to ROOM as a project. They install larger pathways and research trajectories that can then feed back into the architectural practice itself.
Namely, ROOM is interested in questioning anthropocentric design, human body, and scale. It asks: What should be the scale of design that addresses today's environmental challenges?

Playing itself between disciplines and by projects, ROOM aims to work in collaboration.


And after all, with that said, ROOM takes its name from Virginia Woolf's A Room of One's Own
78, bd de Magenta, 75010 PARIS
info@room-architecture.com
T. +33 6 14 20 54 59
882 920 861 R.C.S Paris
N° Ordre S21520
WIP
MAGENTA
in collaboration with Le Lab Architecture
Renovation of a 40m2 apartment in the attic of a haussman building in Paris
Design: Le Lab / Construction administration (CA): Le Lab + ROOM Paris 10e (75) / Private client / under construction / Budget: 95 000e ex-tax / 2022 - today

TRUFFAUT
in collaboration with Le Lab Architecture and MEP engineer PMIngenierie
Energy renovation of 3 haussman buildings with a total of 40 apartments and 4 businesses
Paris 17e (75) / Coop / in progress / Budget: unknown / 2023 - today
VICQ
in collaboration with Le Lab Architecture
Renovation and extension of a 290m2 countryside house west of Paris
Yvelines (78) / private client / all phases - in progress / Budget: unknown / 2023 - today




EUGENE CARRIERE
in collaboration with Le Lab Architecture
2 floor addition to an existing building close to Montmartre in Paris, to be divided into two apartments
Renovation of the façades as well
Paris 18e (75) / Private client / All Phases _currently: Permit / Budget: 750 000e ex-tax / 2021 - today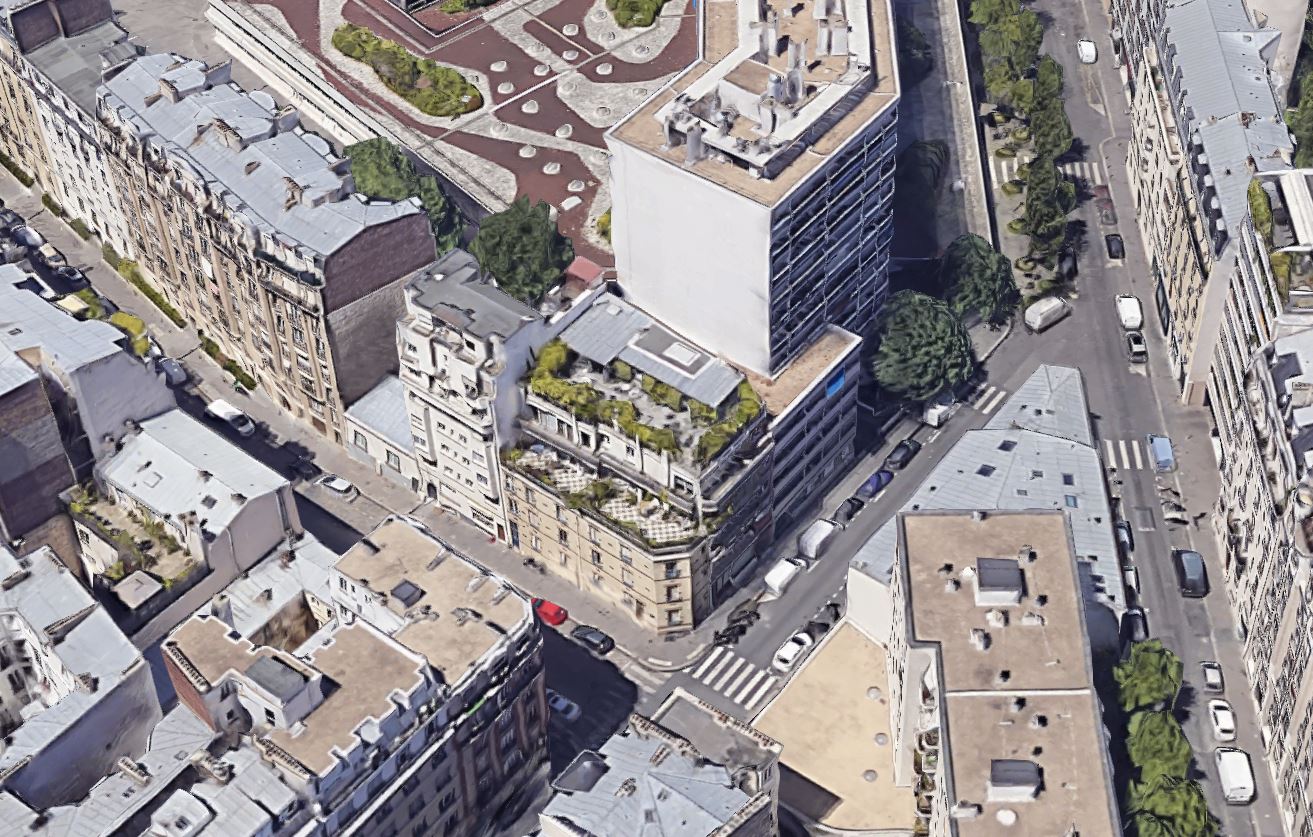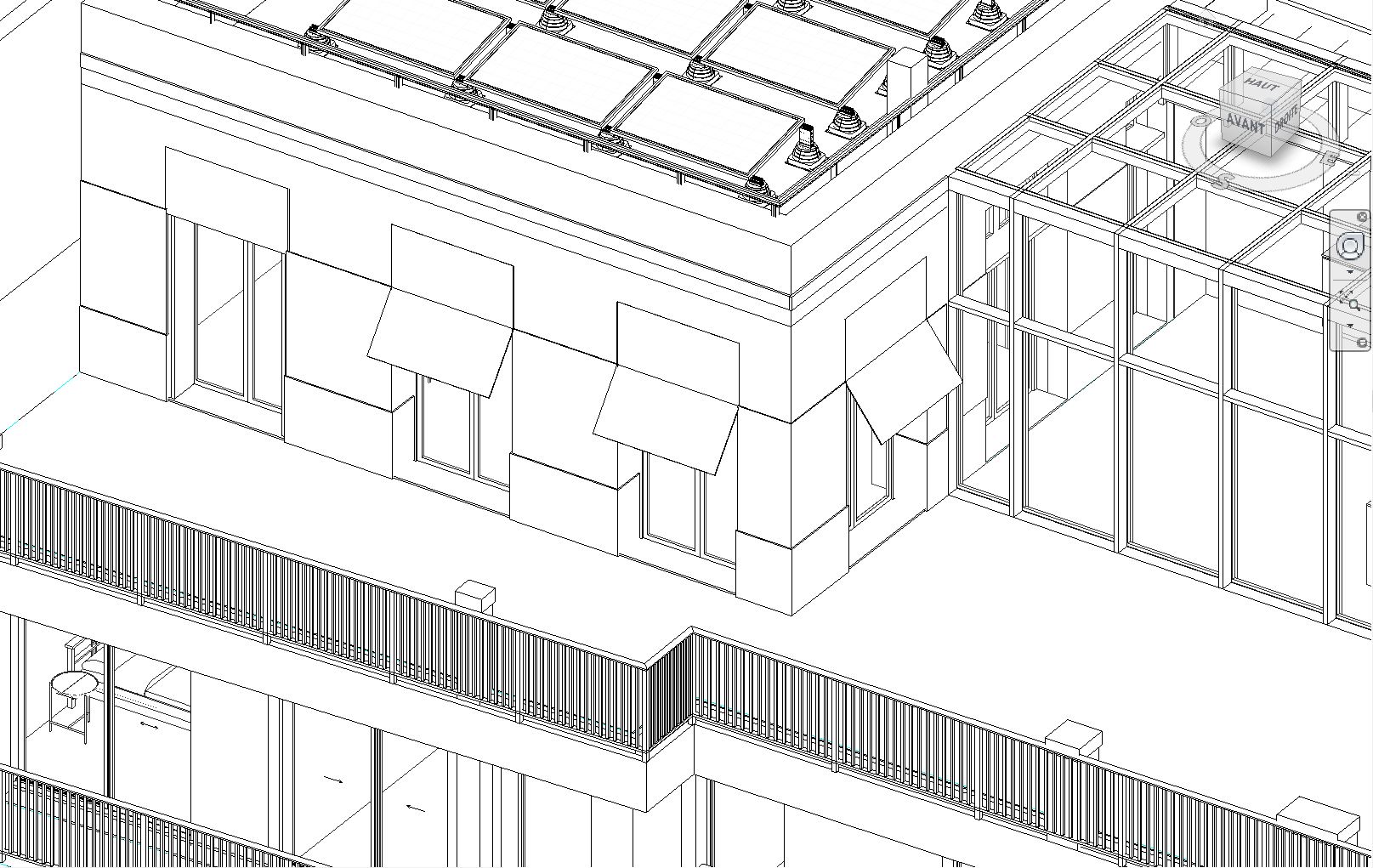 ROCHECHOUARD
in collaboration with Le Lab Architecture
Building extension in a parisian courtyard, apartments, offices and outdoor spaces
Paris 9e (75) / Private client / All Phases _currently: Preliminary drawings / Budget: unknown / 2023 - today
PROJECTS
OCCIDENT
in collaboration with faire
Renovation of a 70m2 apartment on the 24th floor of Tour Occident in Place des Fêtes
Paris 19e (75) / Private client / all phases - delivered / Cost: 85 000e ex-tax / 2021
photos by Daniele Rocco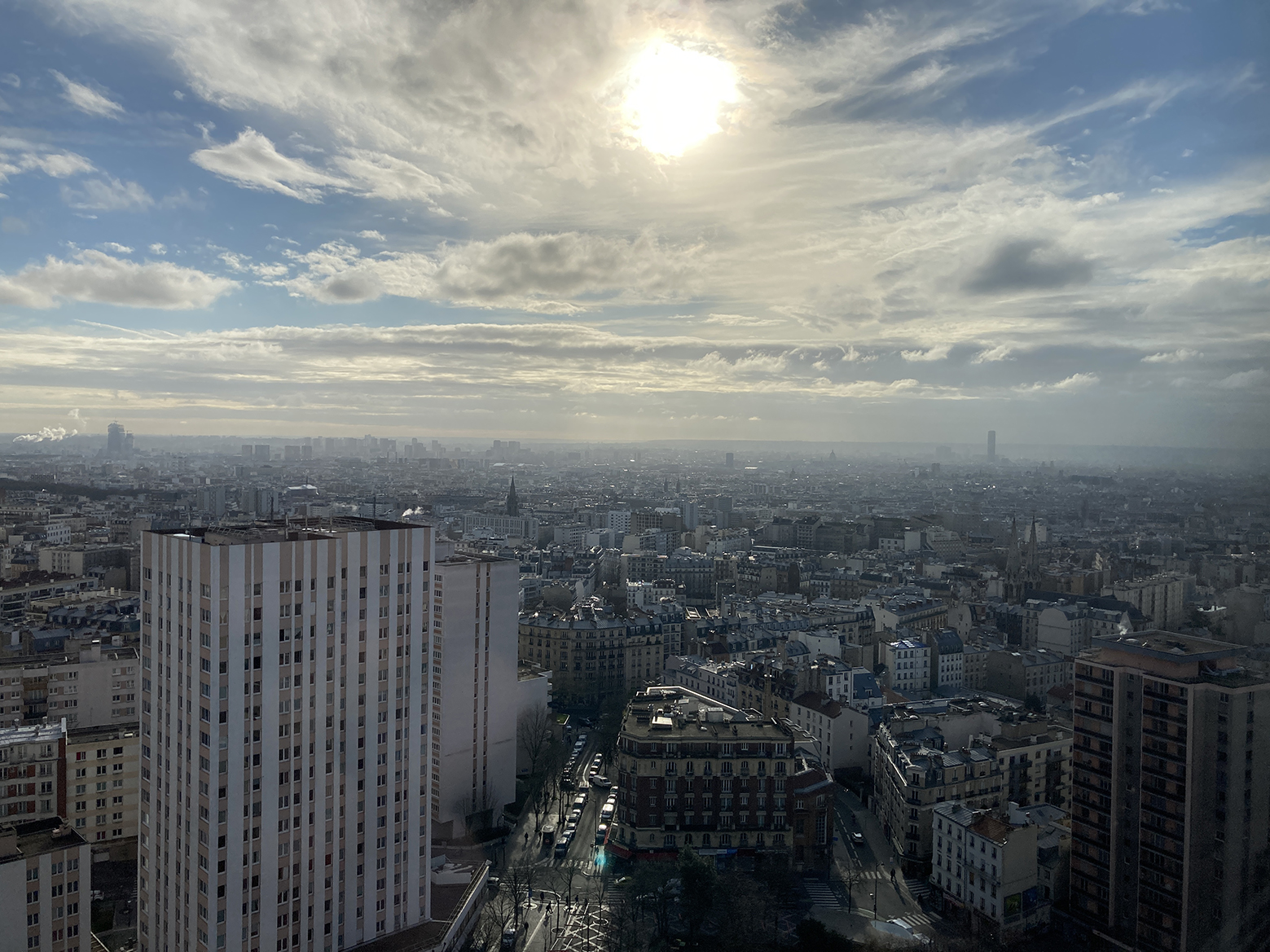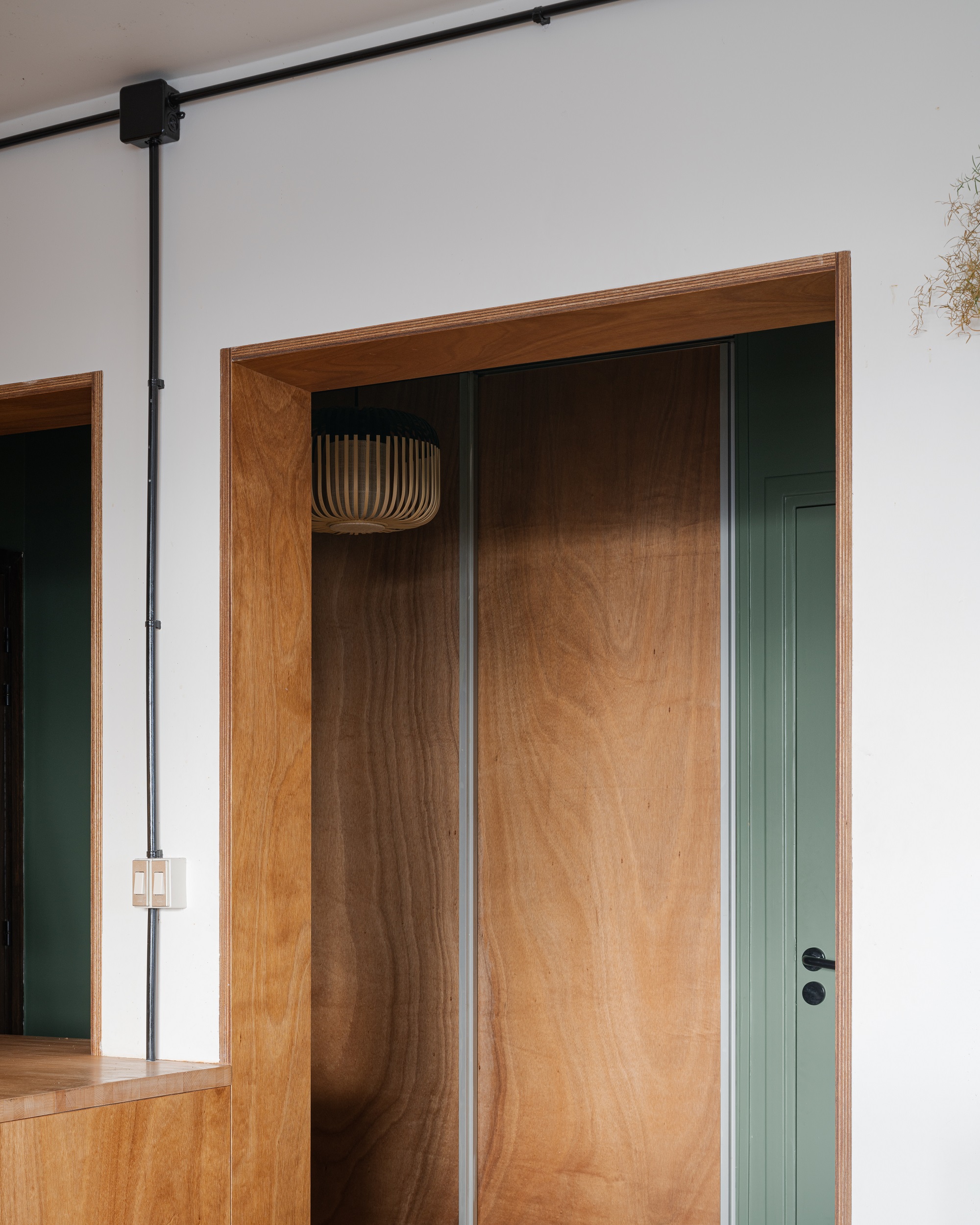 REGARD
in collaboration with Le Lab Architecture
Renovation and floor addition to a 150m2 duplex apartment in the attic of a building in the center of Paris
Design: Le Lab / Construction administration (CA): Le Lab + ROOM
Paris 6e (75) / Private client / all phases - delivered / Cost: 308 000e ex-tax / 2022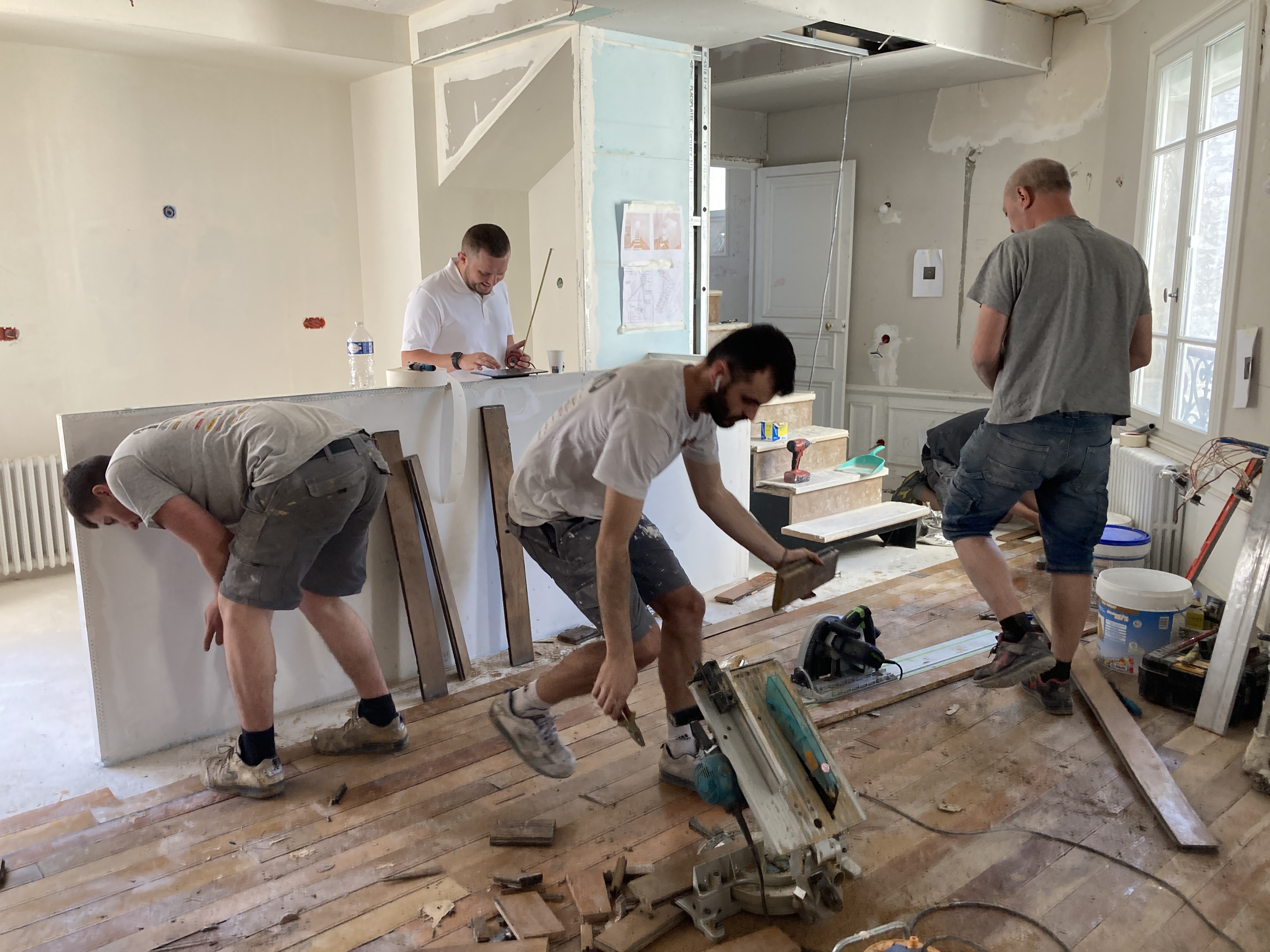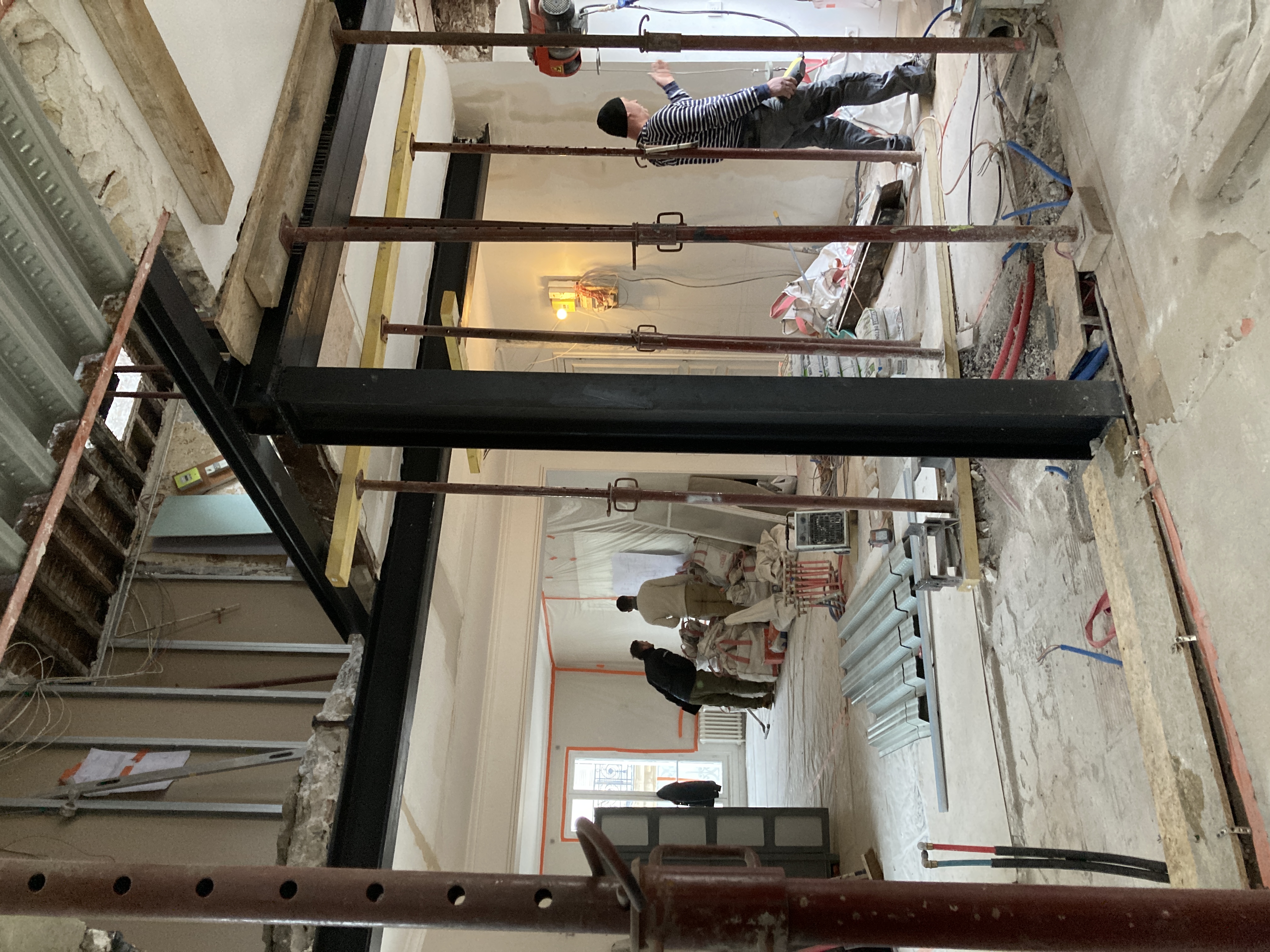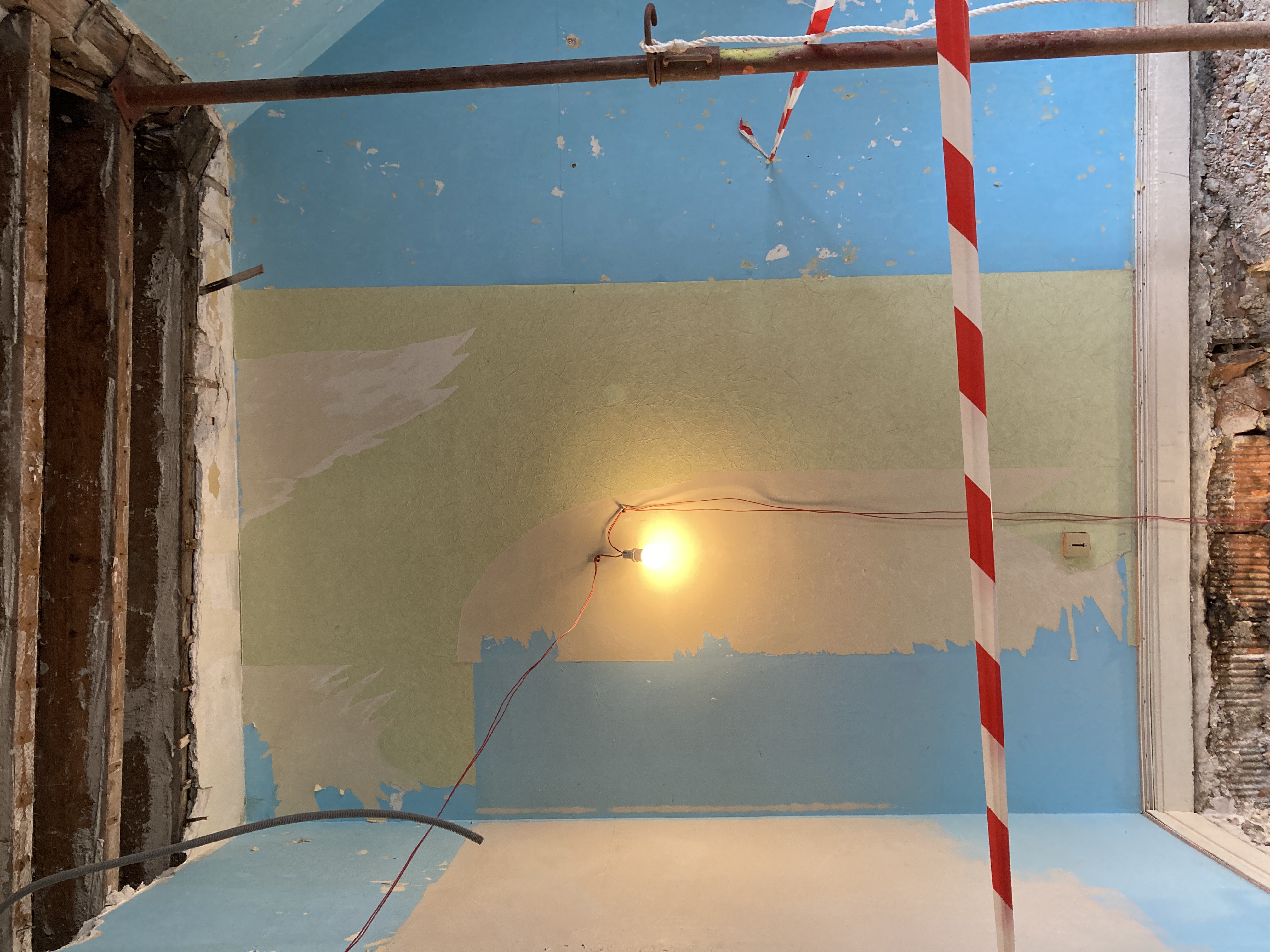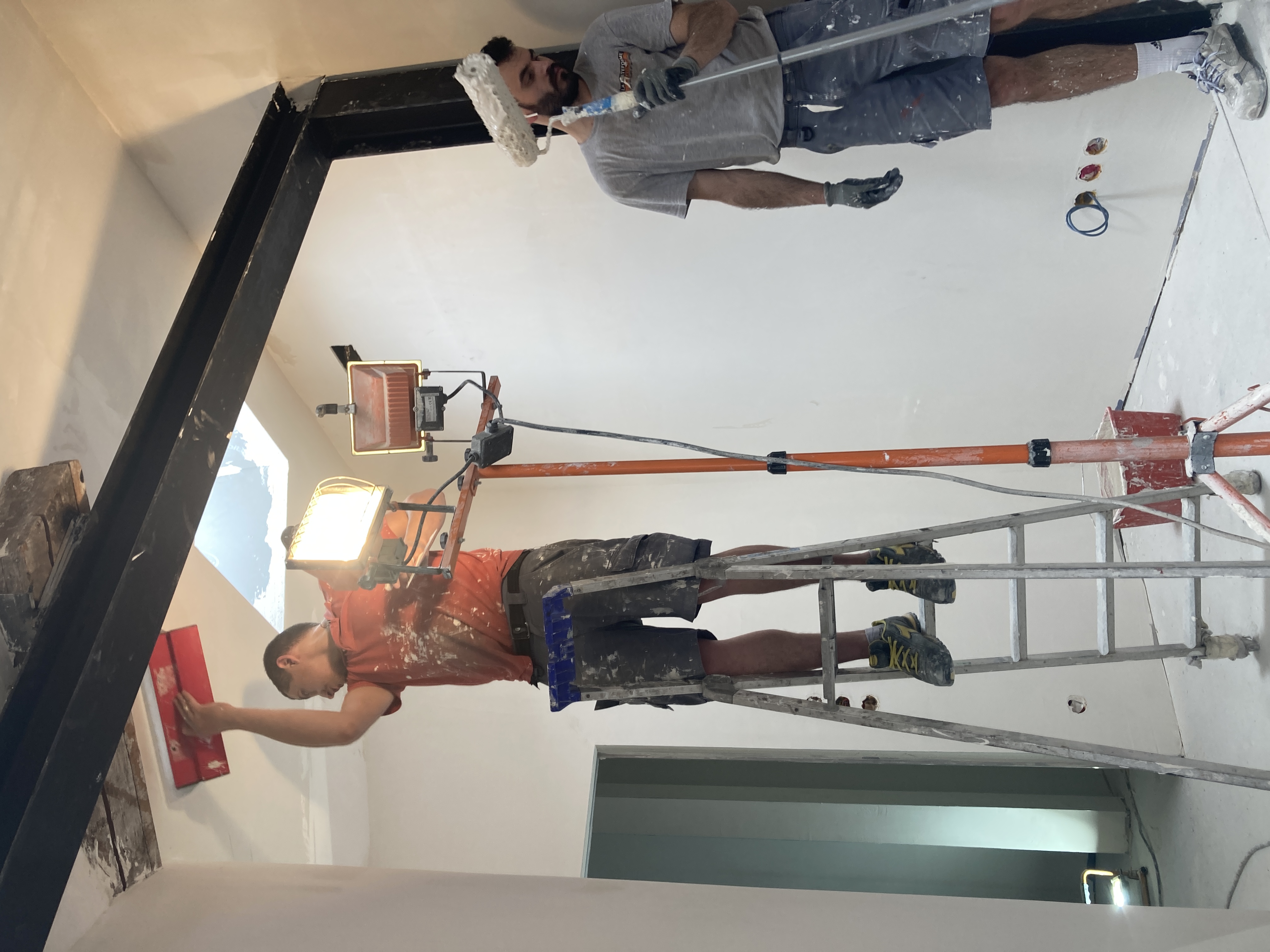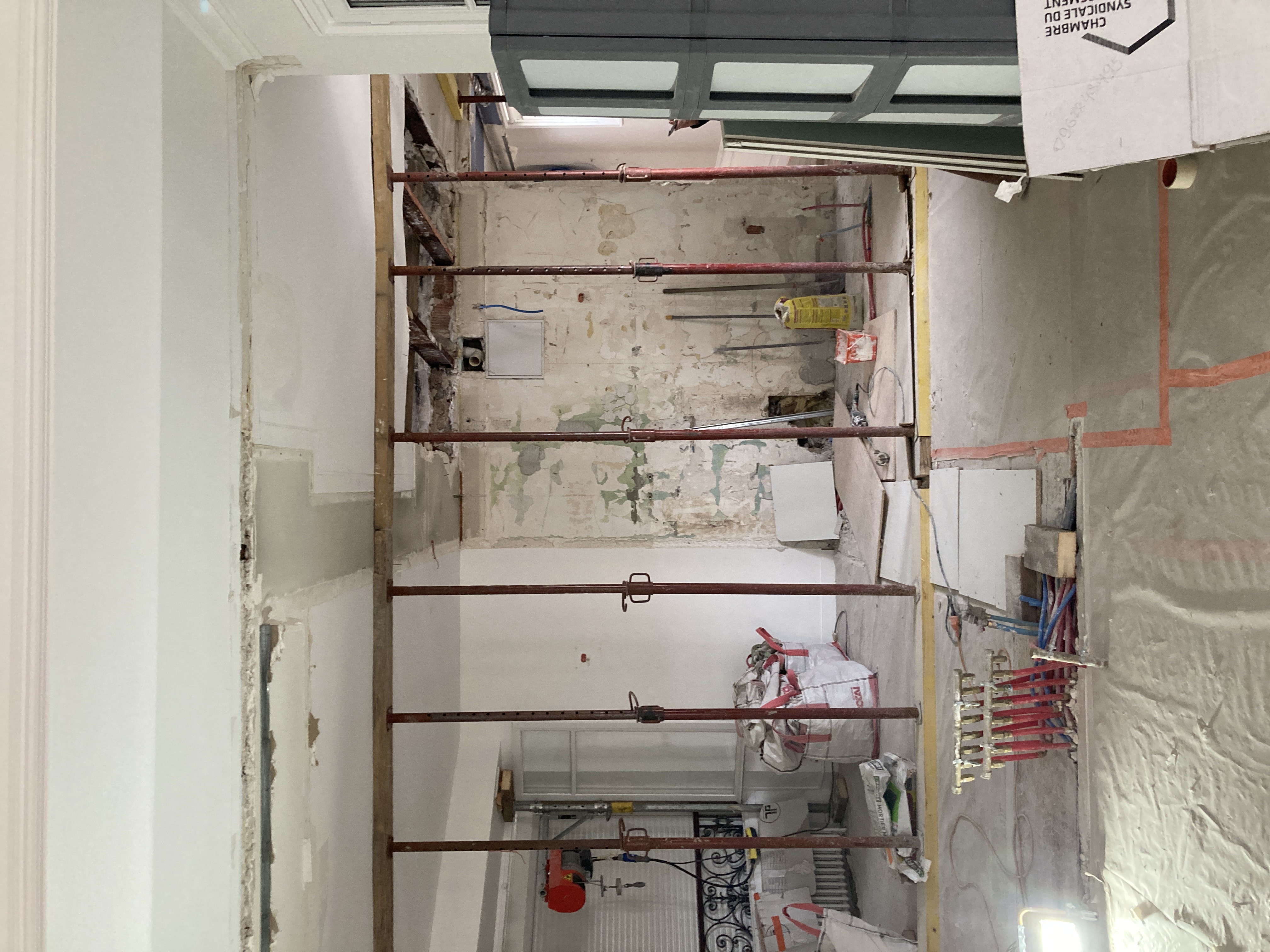 ROOSEVELT
in collaboration with faire
Renovation and restructuration of an existing 280 m2 house along the Seine, renovation of the accessory dweling unit and the exterior spaces
Samois-sur-Seine (77) / Private client / Schematic Design - unbuilt / Budget estimate: 330 000e ex-tax / 2021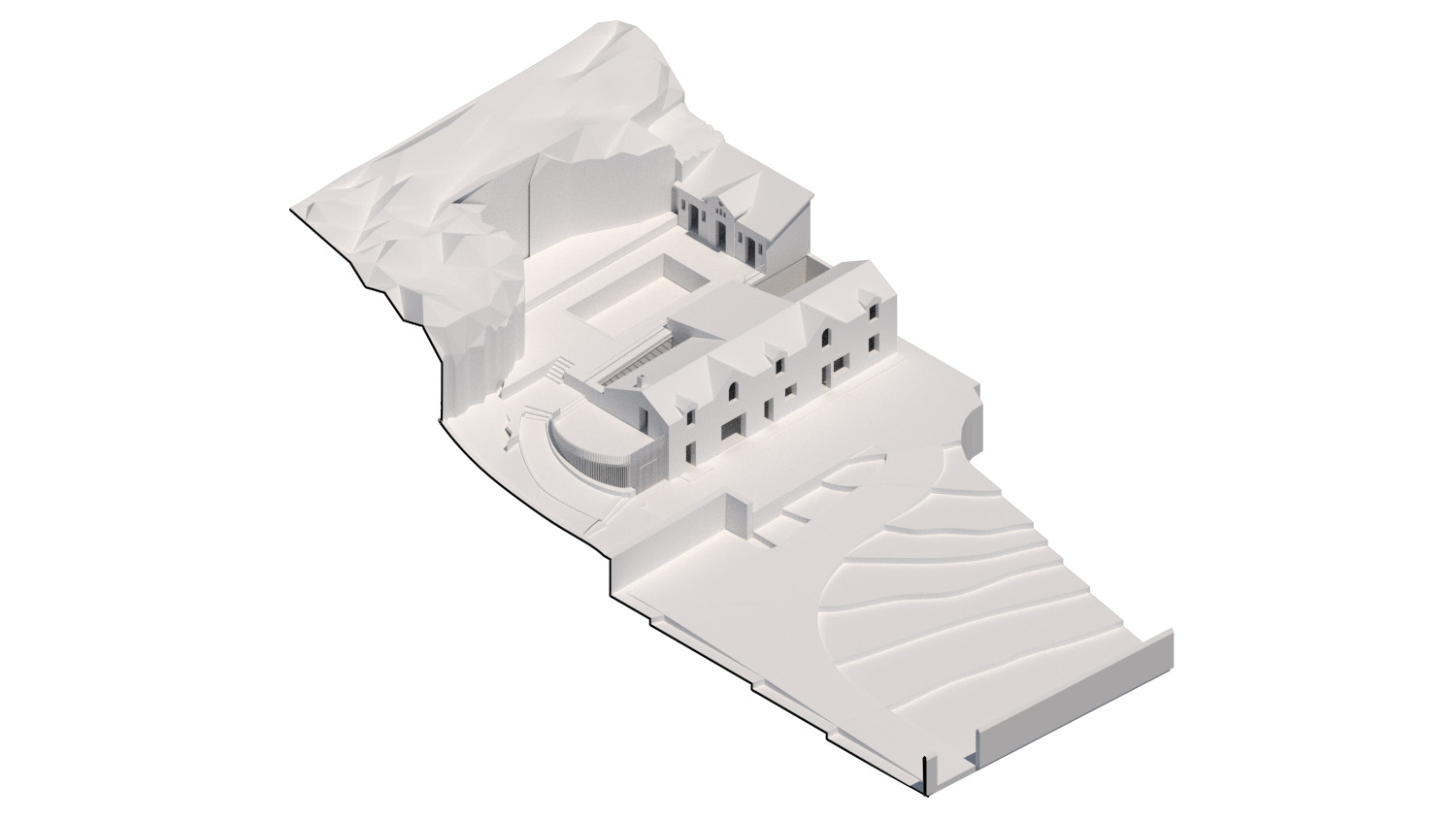 AMITER
Competition - selected to compete
Team: faire, Room, Graft landscape collective, Gianvitto Corazzo , Brieux Perruchet
'No Man is an Island' proposed a vision for the valley of La Touques (14) in 2100: a productive park to cohabit with the water and landscape that reveals the potential of the forthcoming territory
Community of municipalities Côte Fleurie (14) / Touques, ENGIE wasteland / PUCA, CEREMA, Ministère de la transition écologique / competition -non winning project / 2021
Download:
Full Catalogue Amiter
SEPTEMBRE
in collaboration with Chris Gassaway & Brad Isnard (USA)
house extension for an artist studio
Saint-Denis (93) / Private client / Schematic Design, unbuilt / 2022




L'ILE-SAINT-DENIS
House extension, green house
L'ile-Saint-Denis (93) / Private client / Permit set - built / Cost: not disclosed / 2022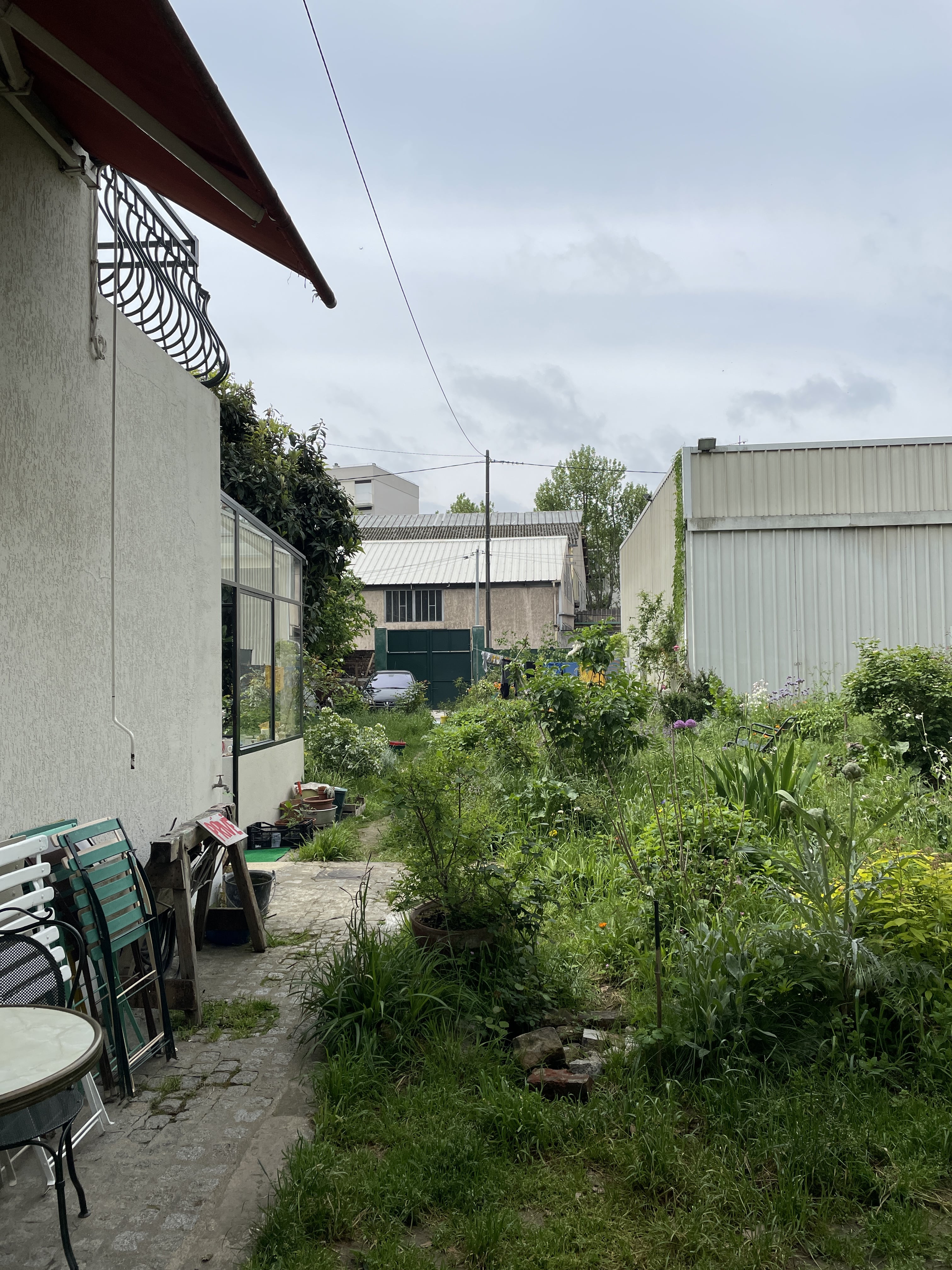 A VOL D'OISEAU
in collaboration with faire
Call for proposals
Seoul (Korea) / Seoul Biennale of Architecture and Urbanism / Crossroads, Building the Resilient City - unbuilt / 2021

WE TBD
Design consultant for the exhibition 'We TBD', L.A based artist Olga Koumoundouros
Los Angeles (USA) / Human Resources (HRLA) non-profit exhibition and performance space / Design - built / 2018

Link to artist
Link to HRLA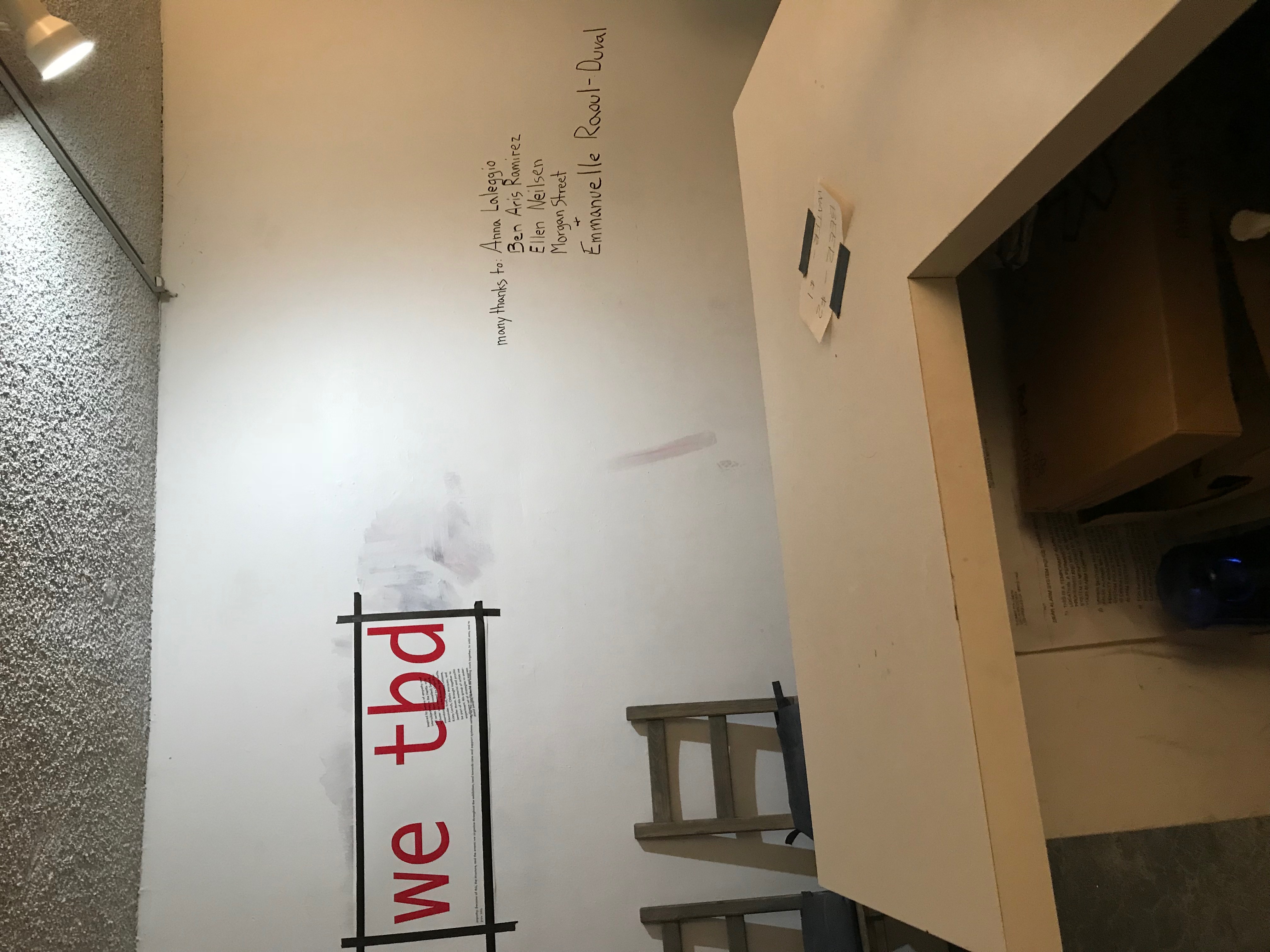 [SOUVENIR] OF BOMBAY BEACH

in collaboration with mexican collective WASA
Installation 'Room with a view' for the Bombay Beach Biennale festival, invited by Marl Mack, founder of the event and UCLA architecture professor
Bombay Beach (USA) / Bombay beach biennale commission / Design - built / 2022

Link to WASA
STUDIO 106
in collaboration with collective the 2vvo
Part of the curatorial team for exhibitions
Santa Monica (USA) / Studio One Oh Six L.A artist run space/ Curatorial work and set up / 2018
Link to the 2vvo
Link to Studio 1-0-6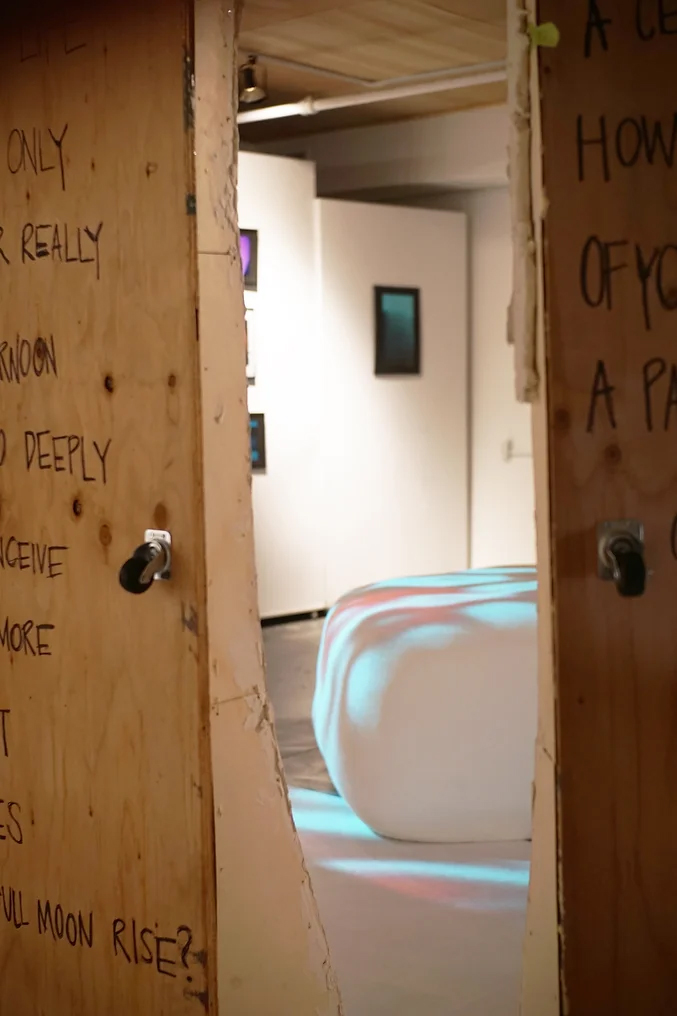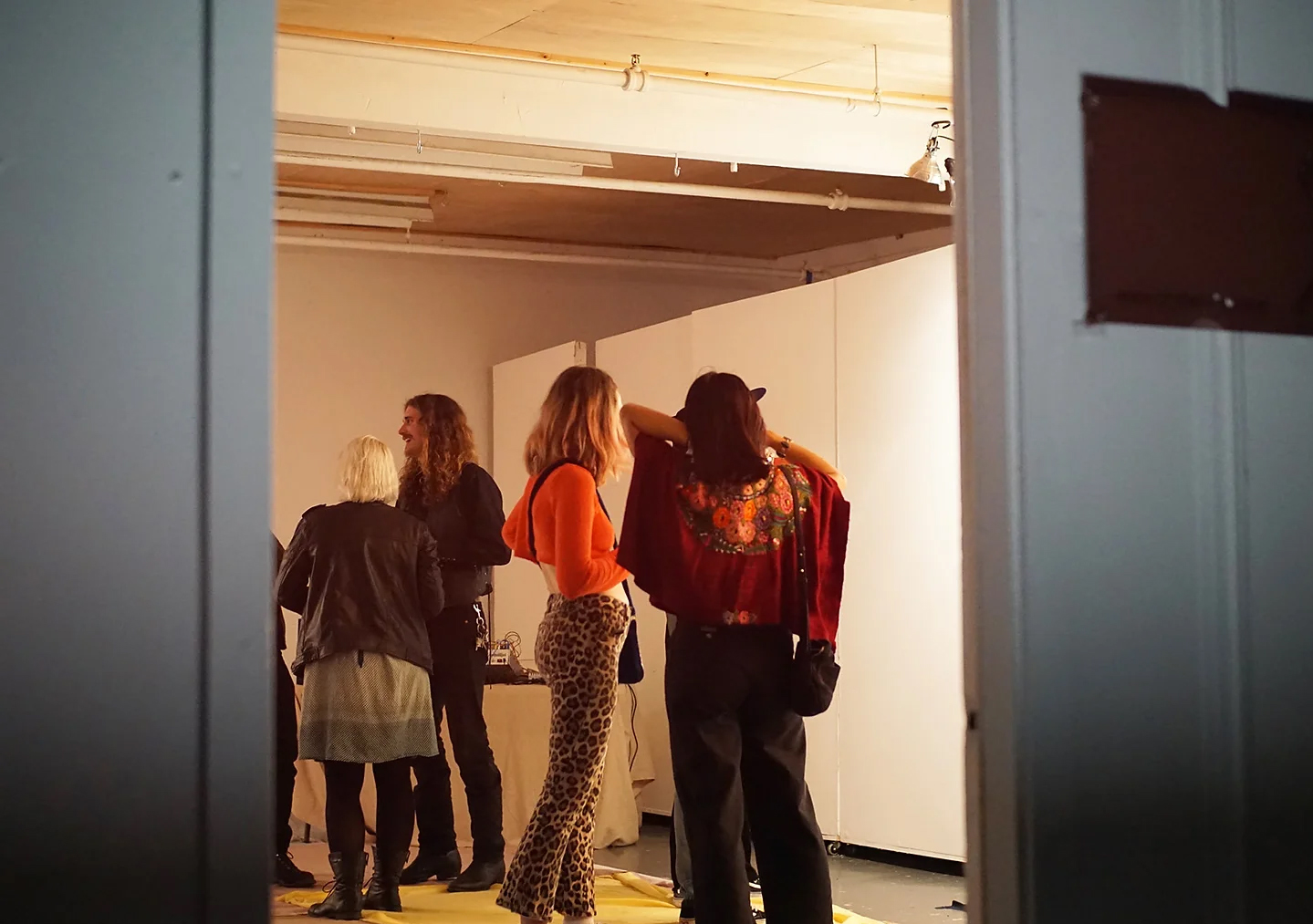 CODE DE NUIT
Code de nuit is a project by artist Cécile Paris
Assisting in the design of a leather Dance-Floor, object for collective practices
Lille (59) / Collector exhibition at Tripostal (05.10.2011 > 01.01.2012) / Design - built /2011-12
Link to Code de nuit
Link to artist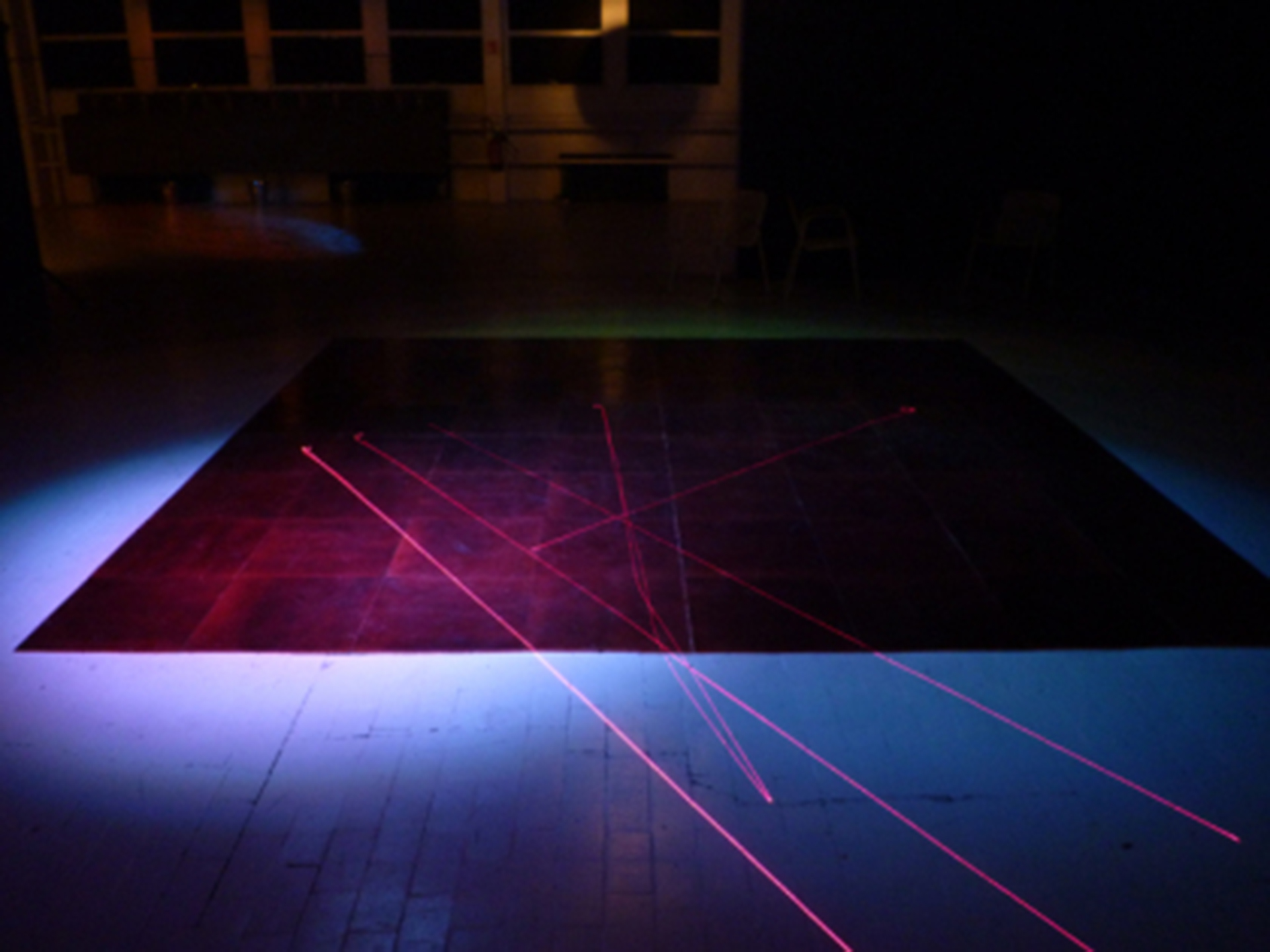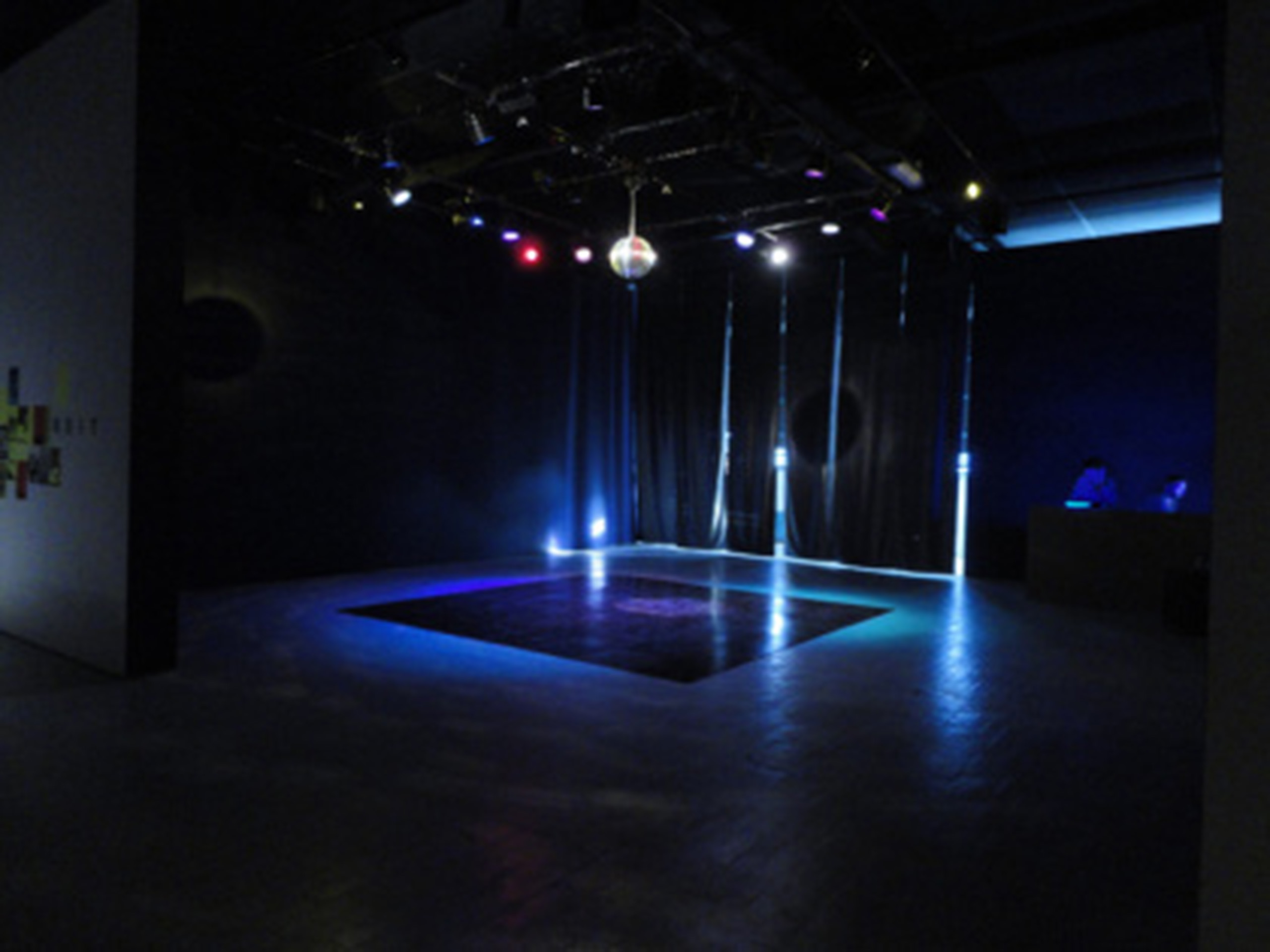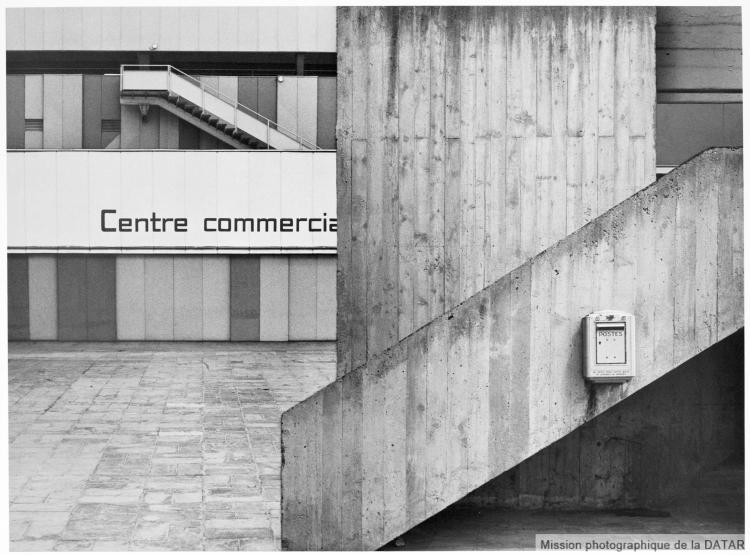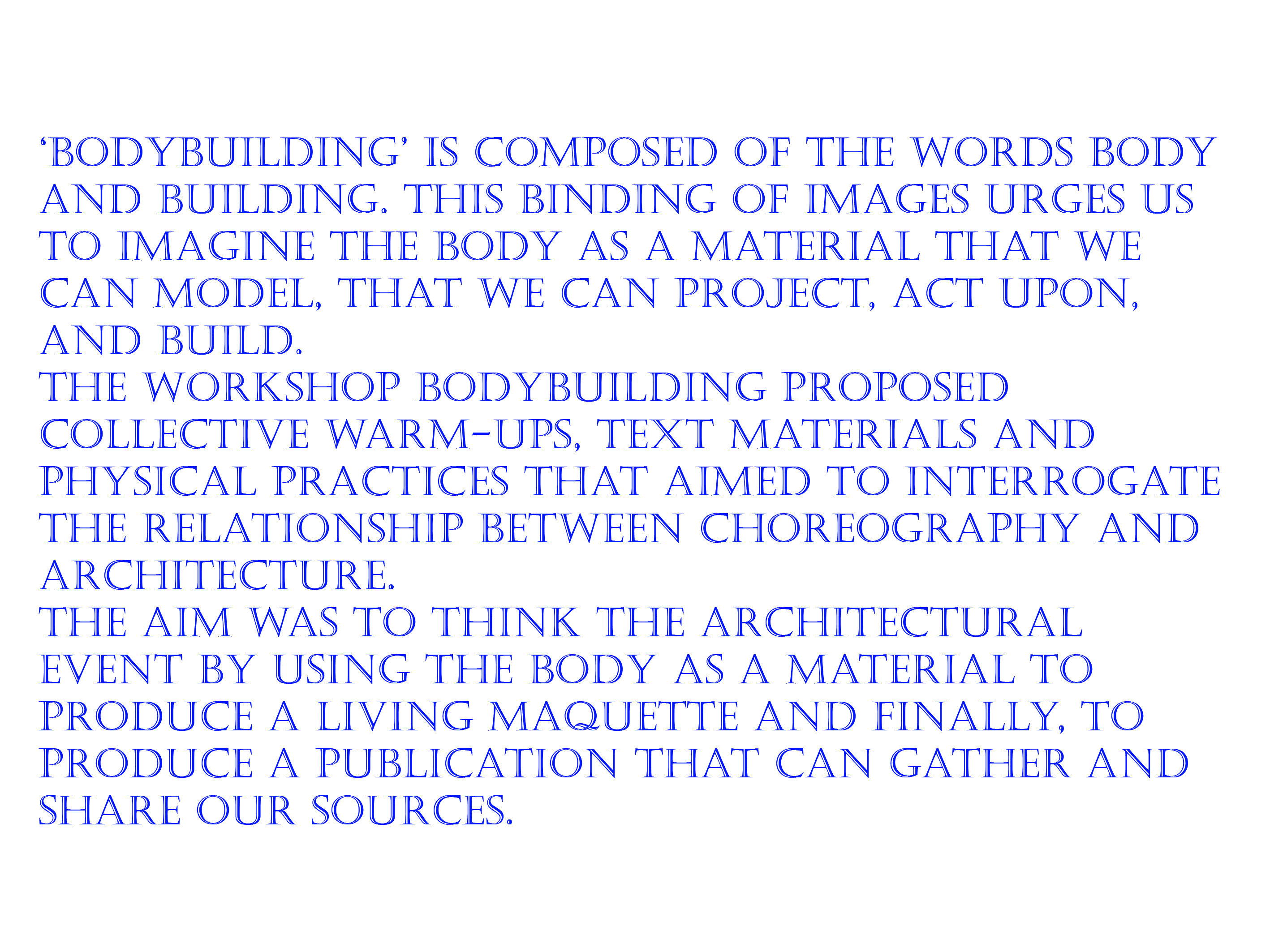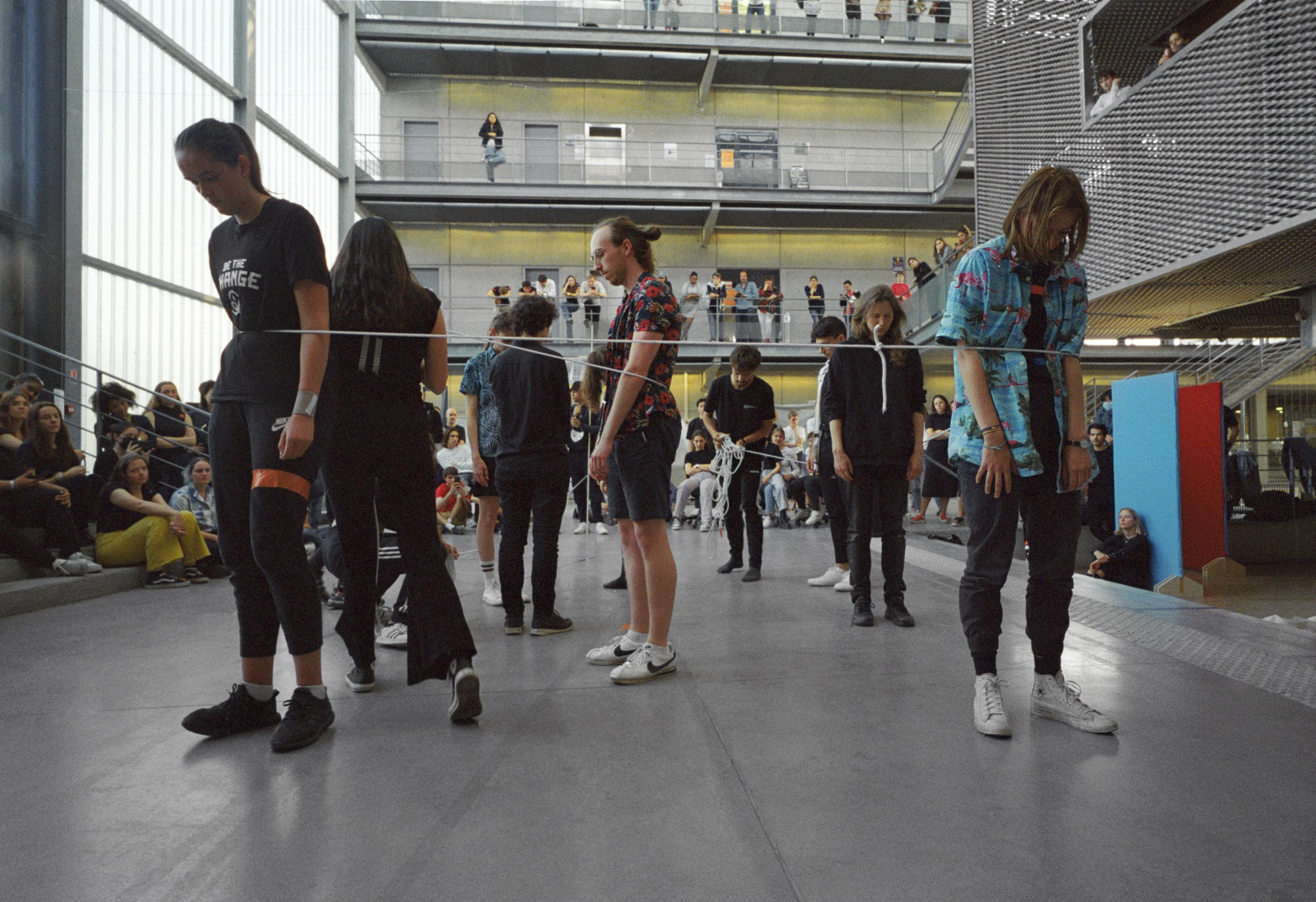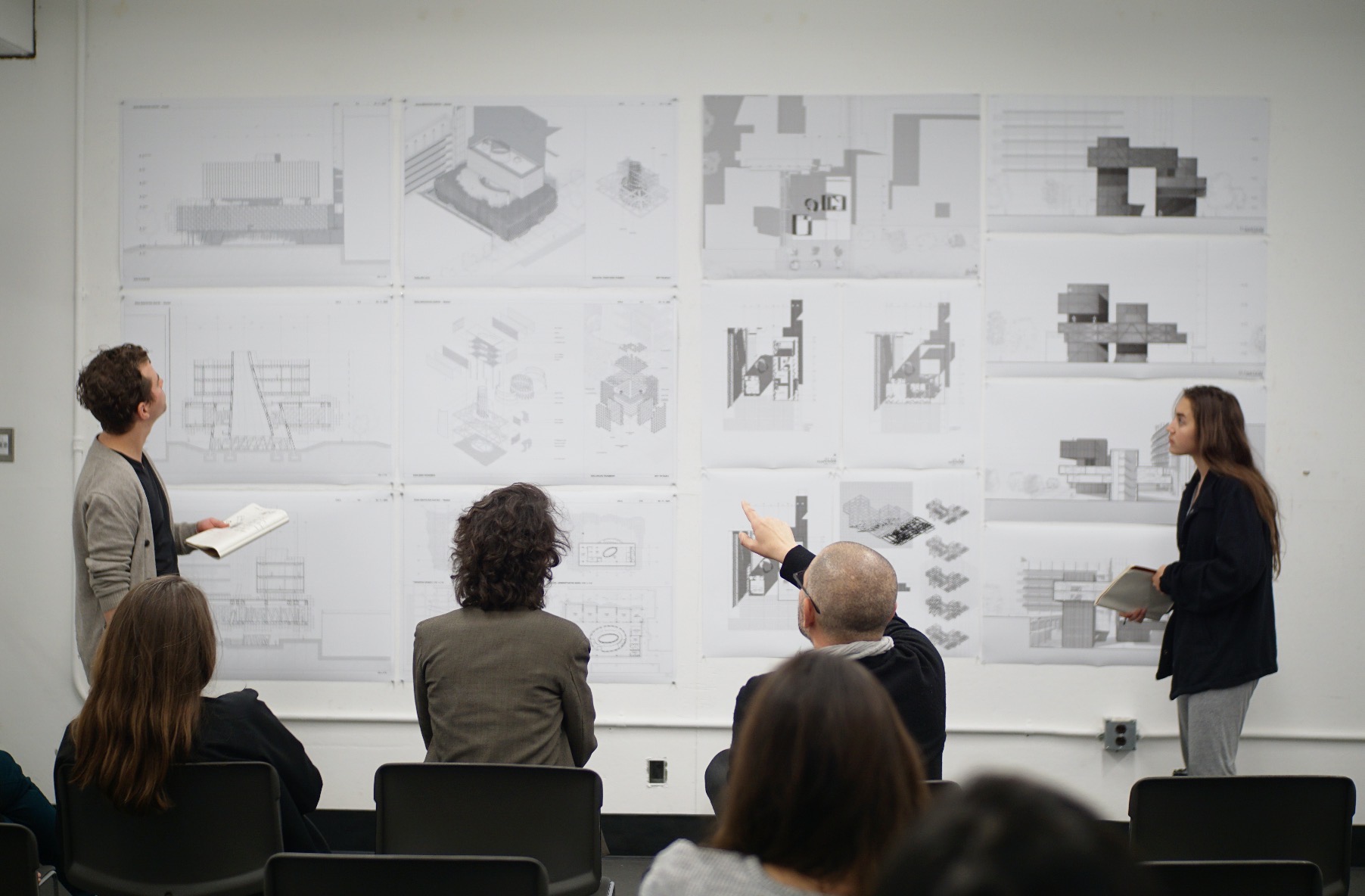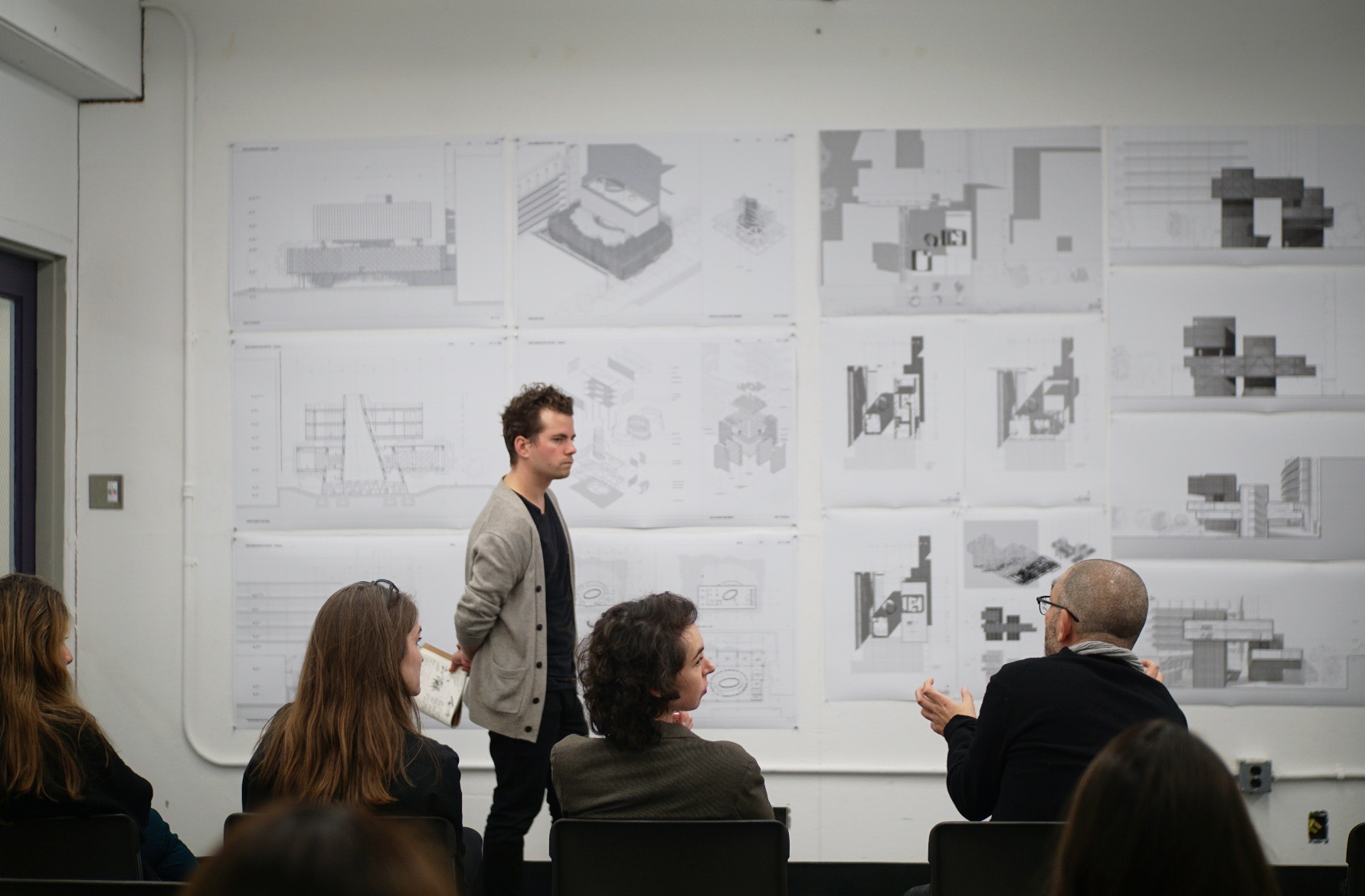 All images and references used as a pedagogical tool
'La Zone':
Mall Walkers, USA
Espaces commerciaux (mission photographique de la DATAR), by Albert Giordann France, 1984
La Zone
, filmed by Georges Lacombe, France, 25 min, 1928
First hypermarché Carrefour in France, Sainte-Geneviève-des-Bois, 1963
Shopping center in Sens (89), Claude Parent, 1968-70
The Club of Rome, 1986
The Limits to Growth
, first report of the Club of Rome, 1972
Parc d'activités « les tulipes » in Gonesse (95 - Val d'Oise) Copyright : DREIA / Gobry
Horton Plaza in San Diego (USA), Jon Jerde, 1985
Comment la France est devenue moche
, Xavier de Jarcy & Vincent Remy, in Télerama 2010
Workshop 'Bodyduilding':
Lisa Lyon, by Robert Mapplethorpe, 1982
Portrait of Kathy Acker, San Francisco, by Kathy Brew , 1991
Muscle Beach Santa Monica, California, by Michael Ochs in the 1950's
Portrait of Charmion (1875 - 1949) filmed by Edison , 1901
Arnold Schwarzenegger on display at the Whitney Museum (NY), exhibit: '
Articulate Muscle, The Body As Art'
, Feb 25th, 1976
Emma
nuelle Raoul
-
Duval

About —


Emmanuelle Raoul-Duval is a French architect who is building and teaching. She graduated from ENSA Paris-Belleville (FR) and received her HMONP in 2010. For seven years she worked at the Bureau des Paysages, office of Alexandre Chemetoff, an interdisciplinary architectural practice rooted in the territory and its different scales. After following a large-scale project in Paris 10e as a project manager (91 apartments, nursery school and businesses), her continued interest in wood construction motivated her to spend three years at Standard Architecture in Los Angeles. Here, shifting her relation to scale by focusing on the structure and materiality of the individual home. While in L.A., Raoul-Duval also took part in exhibitions and installations at Studio 106 L.A. (Santa Monica) and Human Resources. She also participated in juries, publications, and workshops at UCLA Architecture and Urban Design, USC School of Architecture, and SCI-Arc Institute of Architecture.

Upon her return to Paris in 2020, Raoul-Duval founded ROOM atelier d'architecture focusing on domestic-scale projects and building upon a methodology of taking into account what is there, valorising rural/urban heritage, and learning from the history and transformation of the territories. She teaches at École d'architecture de la ville & des territoires Paris-Est. She also is Secretary-General of Syndicat de l'Architecture and participates national and international commissions. In her work, that be built or unbuilt, architecture, culture and politics are entwined.

N° Ordre 087344